Our Bathroom Update
If you've been following the blog for a while, you'll know we have been slowly updating our home for the last four years. We've changed so much in our home and we love adding small updates that completely change up a space!
We recently installed a Grohe Tallinn bath faucet into our bathroom and it took it from drab to fab! Take a look at our before and after:
After
As I am getting older, I am way more conscious about sustainability and conservation of our resources, so this faucet completely stood out to me. Not only is it gorgeous, but it also conserves water without you even noticing! I can now run my frozen hands under warm water without feeling super guilty this winter! #winning
Before
Our old faucet was caked in calcium buildup, was tough to find a good temperature with its one handle and was difficult to clean. The Tallinn has a long-life shine that resists soil and tarnish which I am all about if it looks cleaner for longer! The ceramic technology makes it super smooth and easy to use and find a nice temperature for the kiddos! Did I also mention that it has a LIFETIME WARRANTY?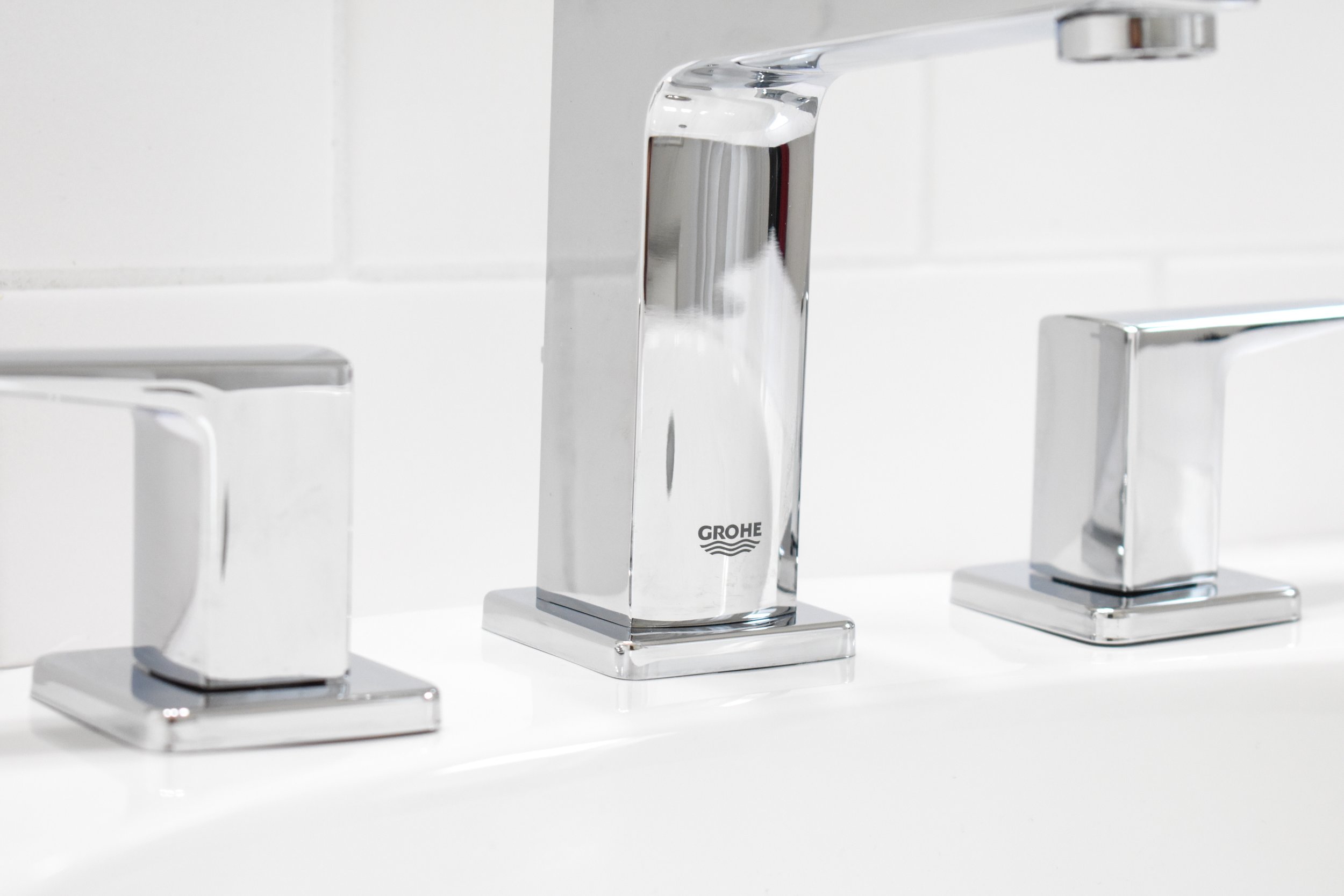 Check out any Grohe product at Home Depot to update your kitchen or bathroom without spending a fortune and make your space look FABULOUS!

Partnership with Home Depot