Current House Tour
Welcome back everybody, today on the blog we have ANOTHER HIGHLY REQUESTED post - our current house tour! Now I am no youtuber (yet) so prepare yourself for a lot of photos, and I say current house tour becuase you never know what may happen with this Chunk family.... we could randomly be in a different house, redo things or whatnot at the drop of a hat so you just never know with us! But for right now, this is what we're living in!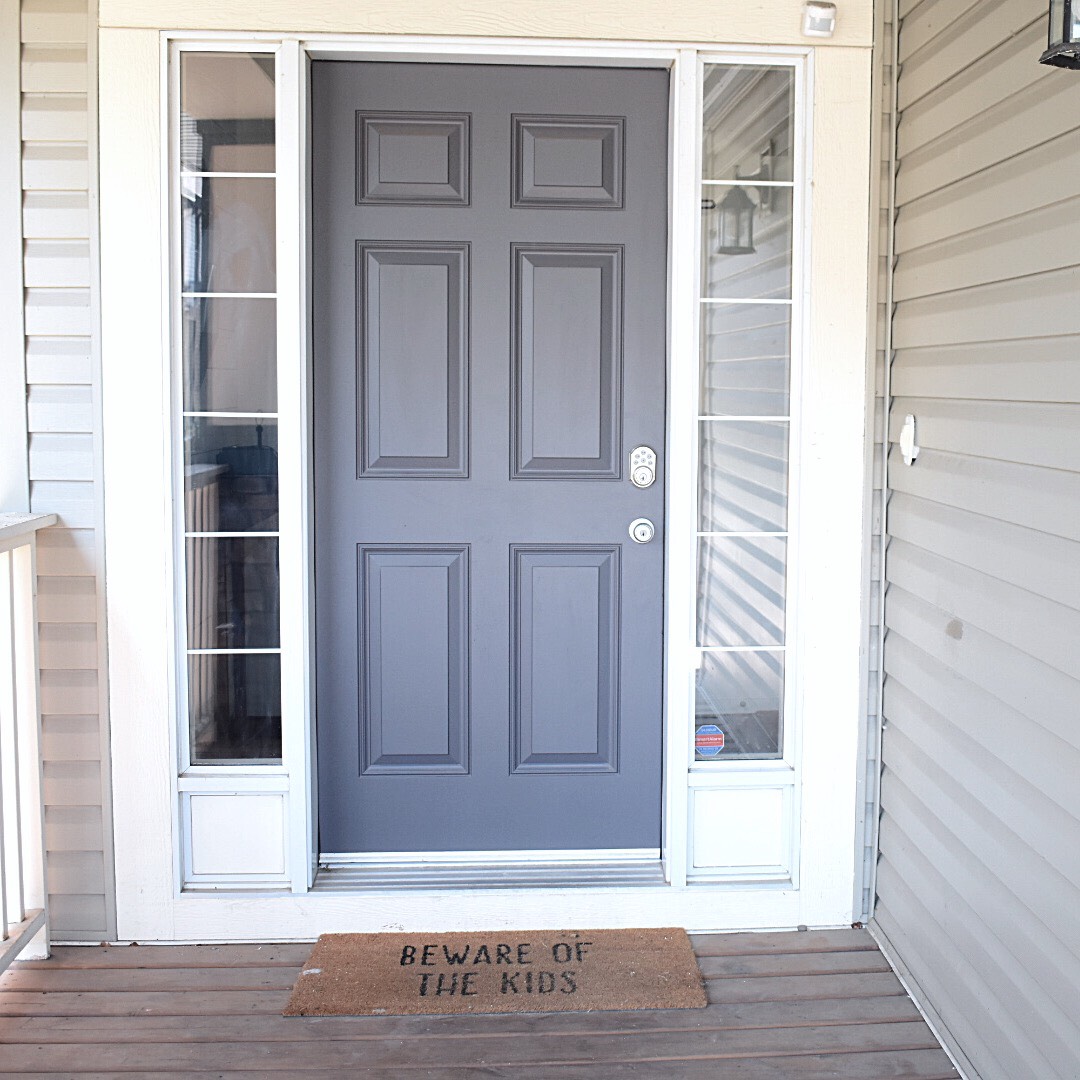 Our front porch where we enjoy a cup of coffee or glass of wine is one of my favourite spaces in our house.  It leads to the front door, entering in you find yourself in the front entrance. 
Once you enter the home, you basically have this view! Straight ahead is the stair case to go upstairs, the entrance to the tech room, the living room to the right and to the left is the kitchen/dining/bathroom/mudroom!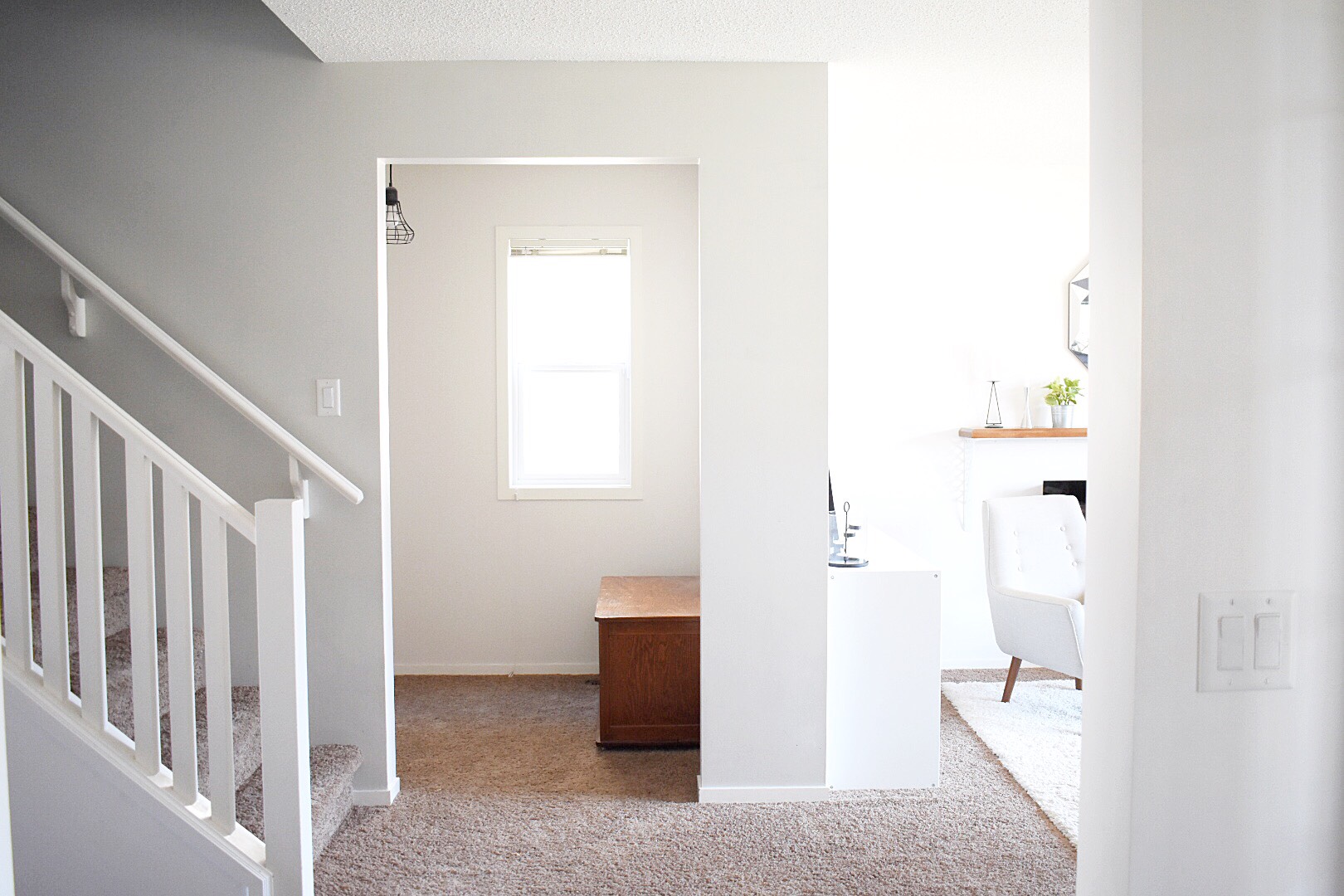 Lets take a look to the right, shall we? The living room is huge and open with a large seven foot window (one of the reasons I fell in love with this house)! You guys have seen this stuff already, nothing all that new, but hopefully the layout makes more sense!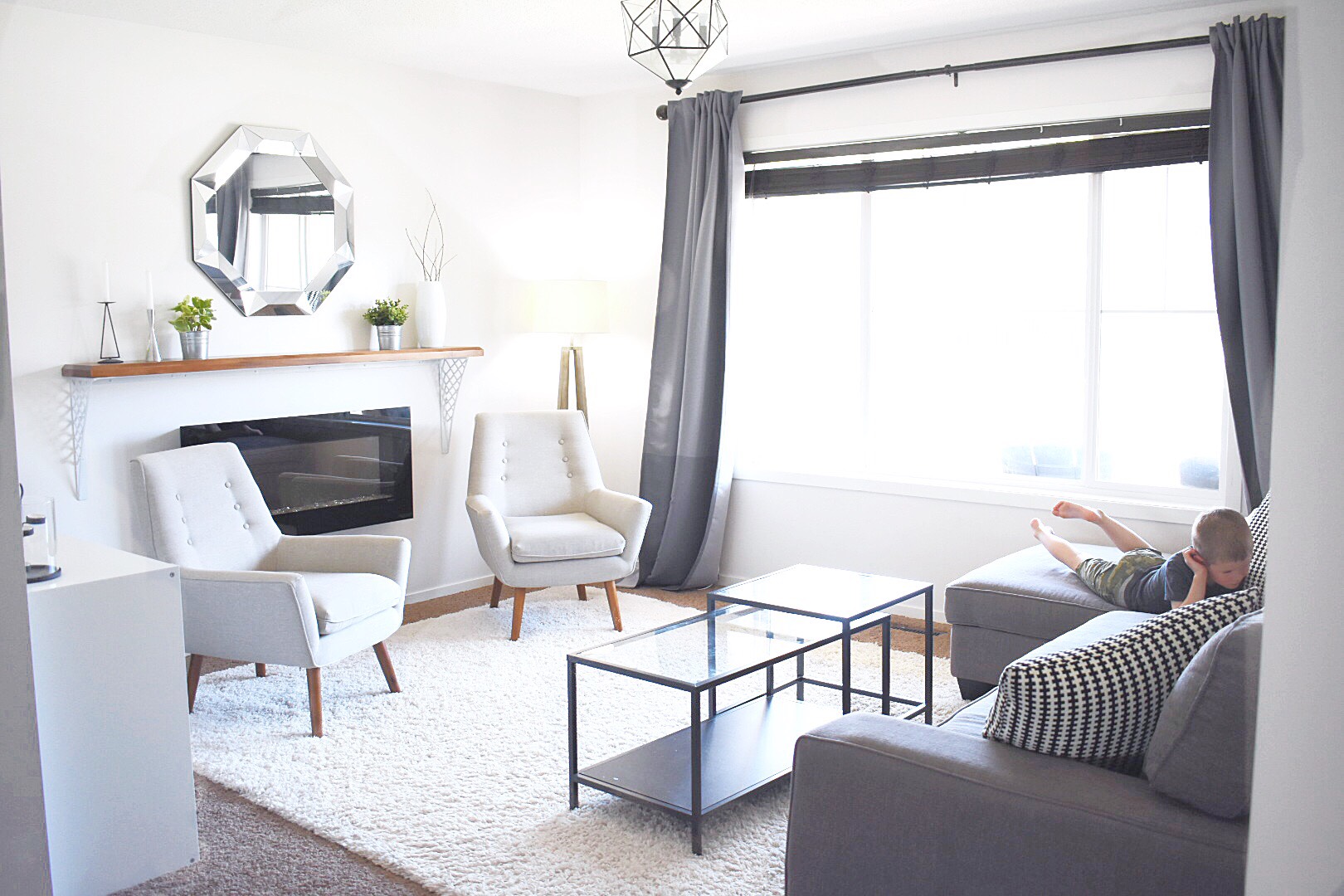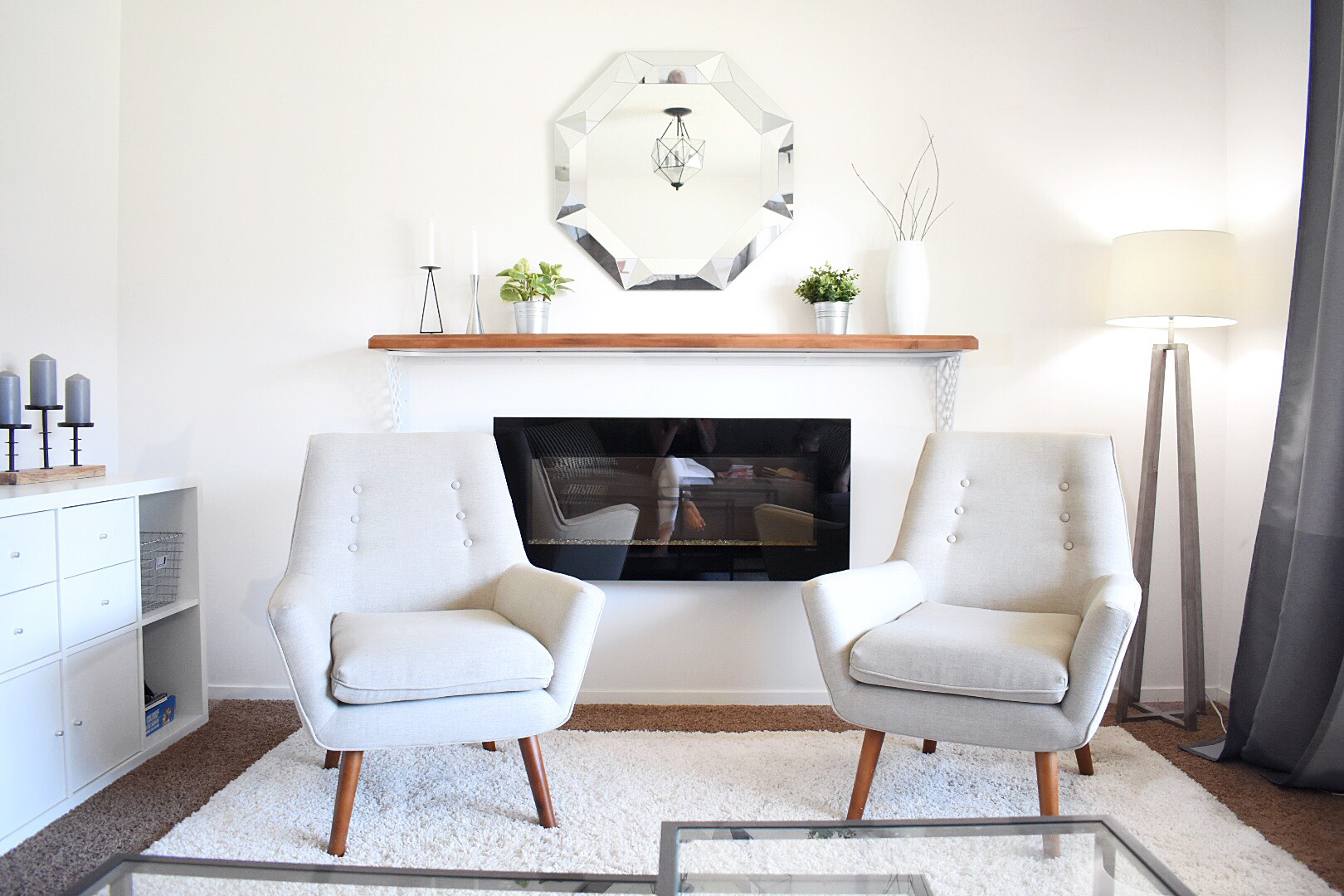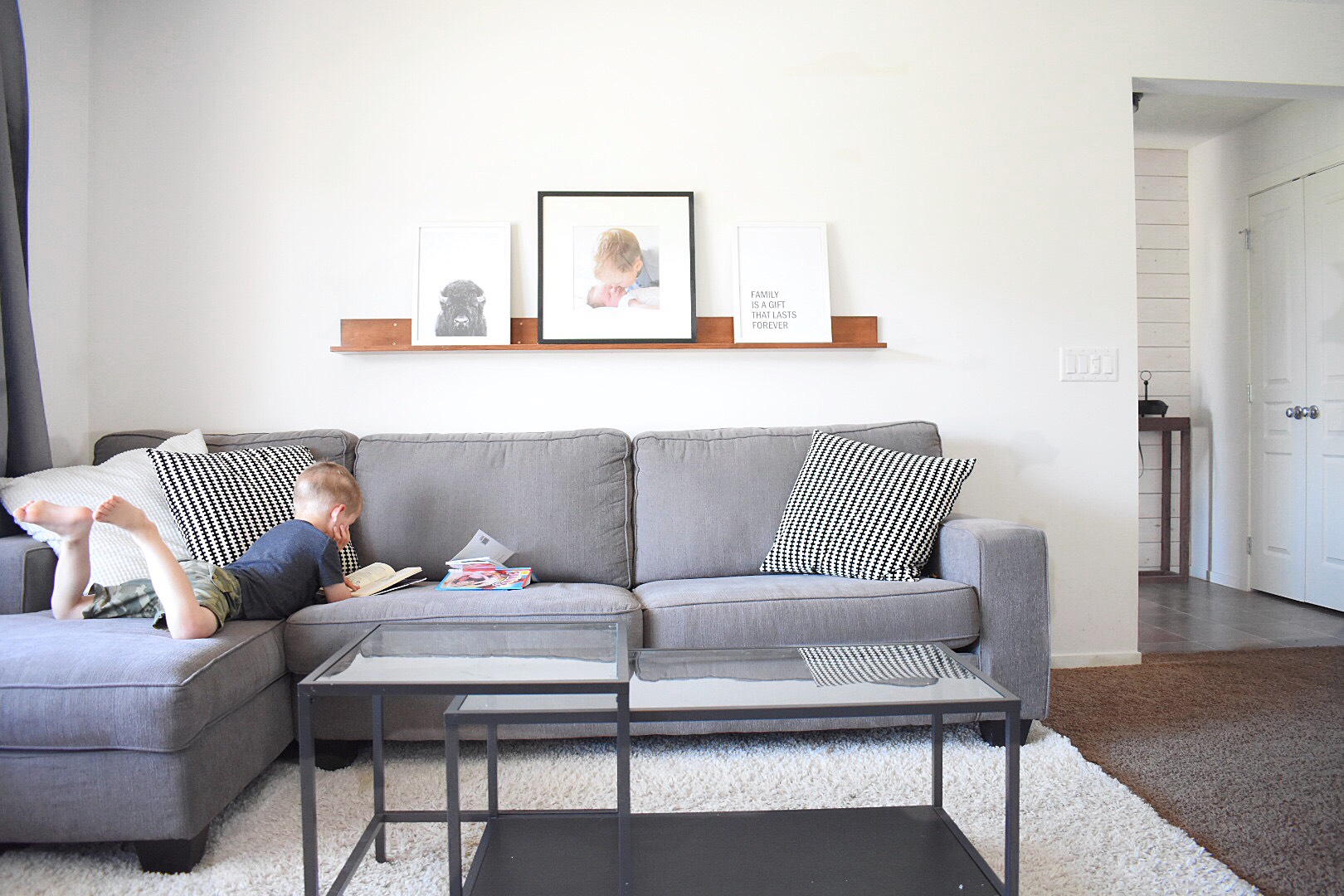 The house is tidy but these are very real life shots as Jackson is typically laying there or somewhere randomly on the carpet reading a book! Let's take a few steps to the right and show you the tech room we've created! We honestly don't use this room all that much... or at all! To be honest this house is a bit large for my liking and we really only use half of it. Some of you probably want to punch me through the screen - I am so thankful for all that we have, but this minimalist mama wants to downsize to something smaller. My saying is "you never know how big a house is until you have to clean it!"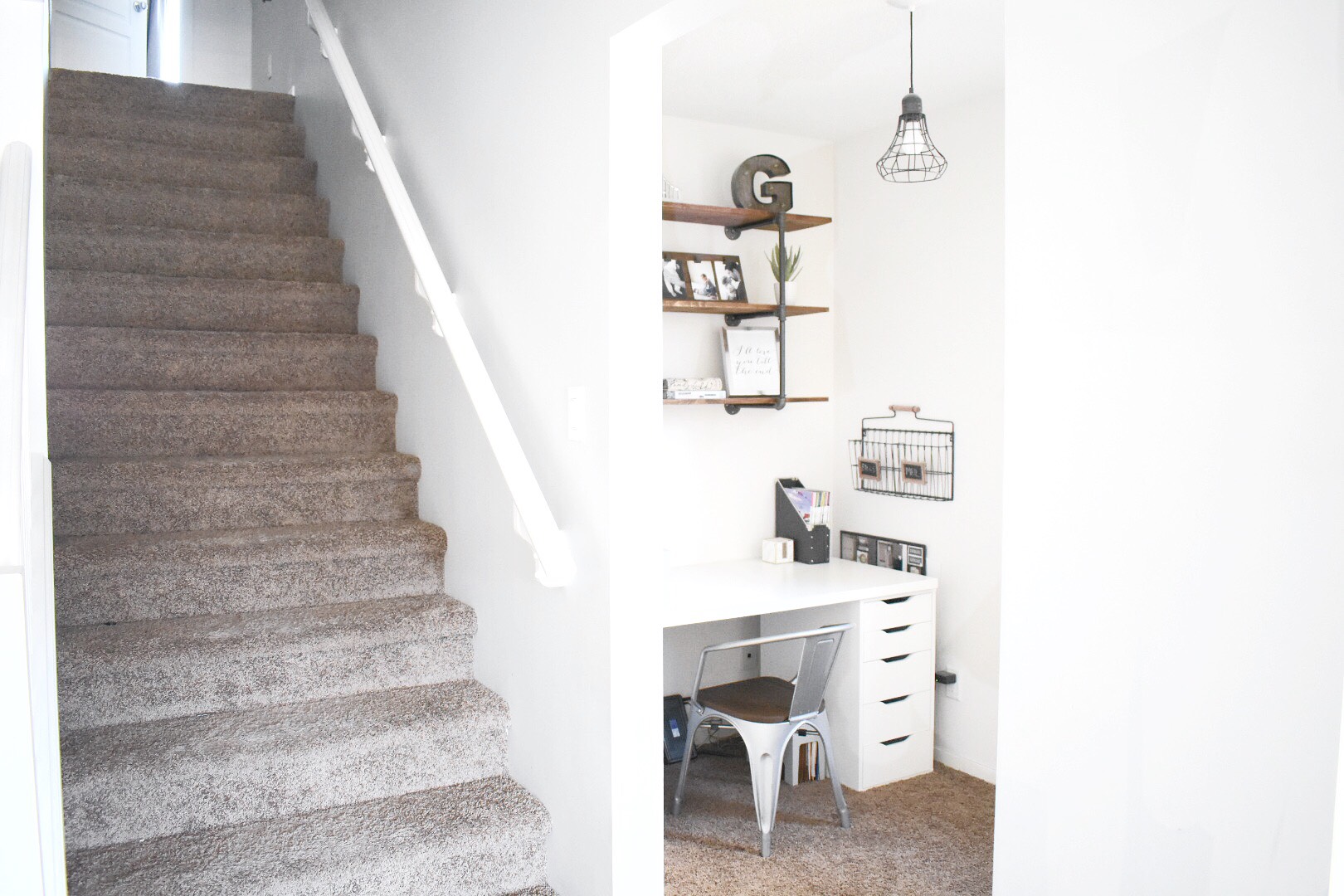 To the left of the tech room is the staircase to go to the upper level where you would find all three of our bedrooms, full main bath, laundry room and our oversized master bath! If you turn more to the left you begin to enter the dining and kitchen area!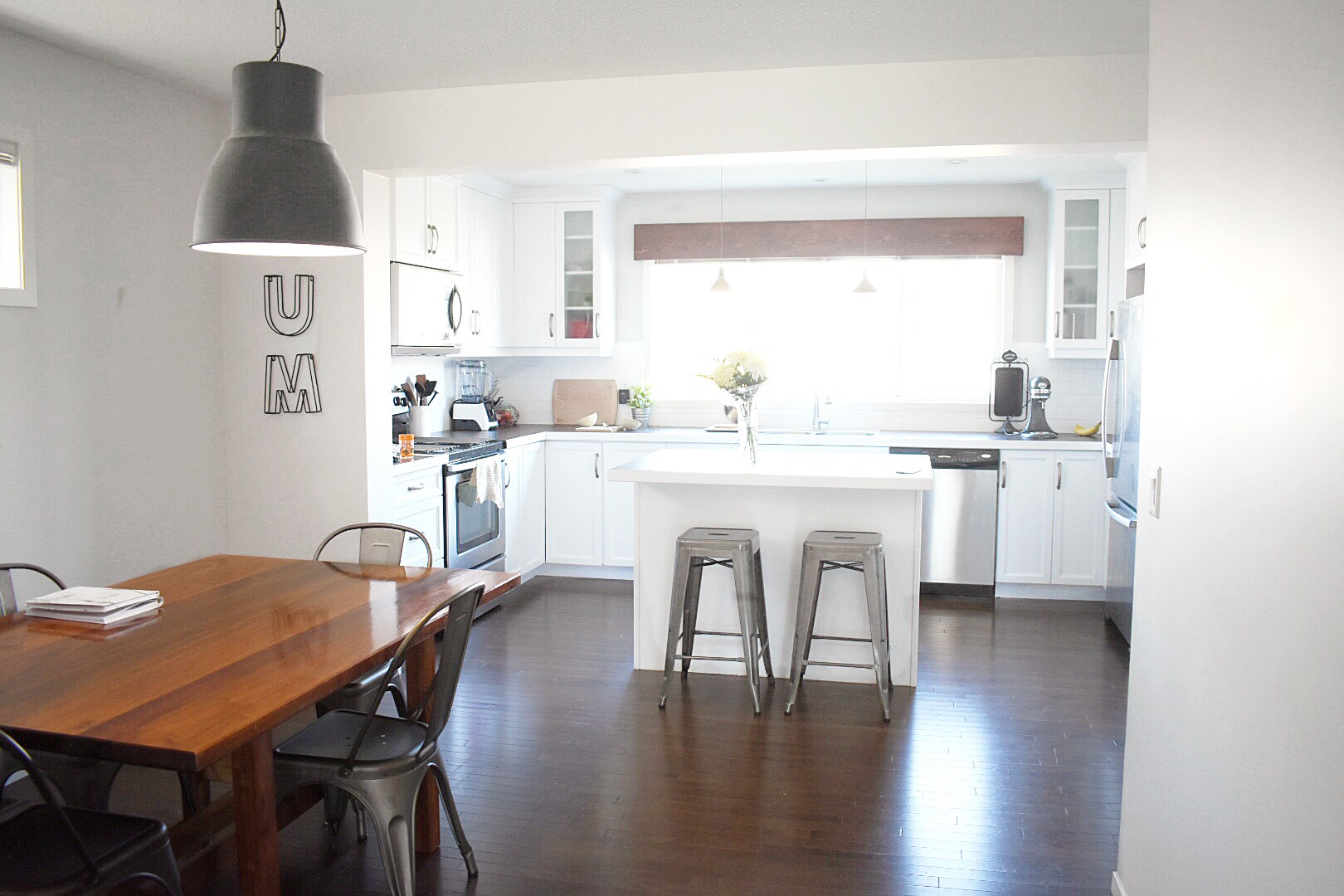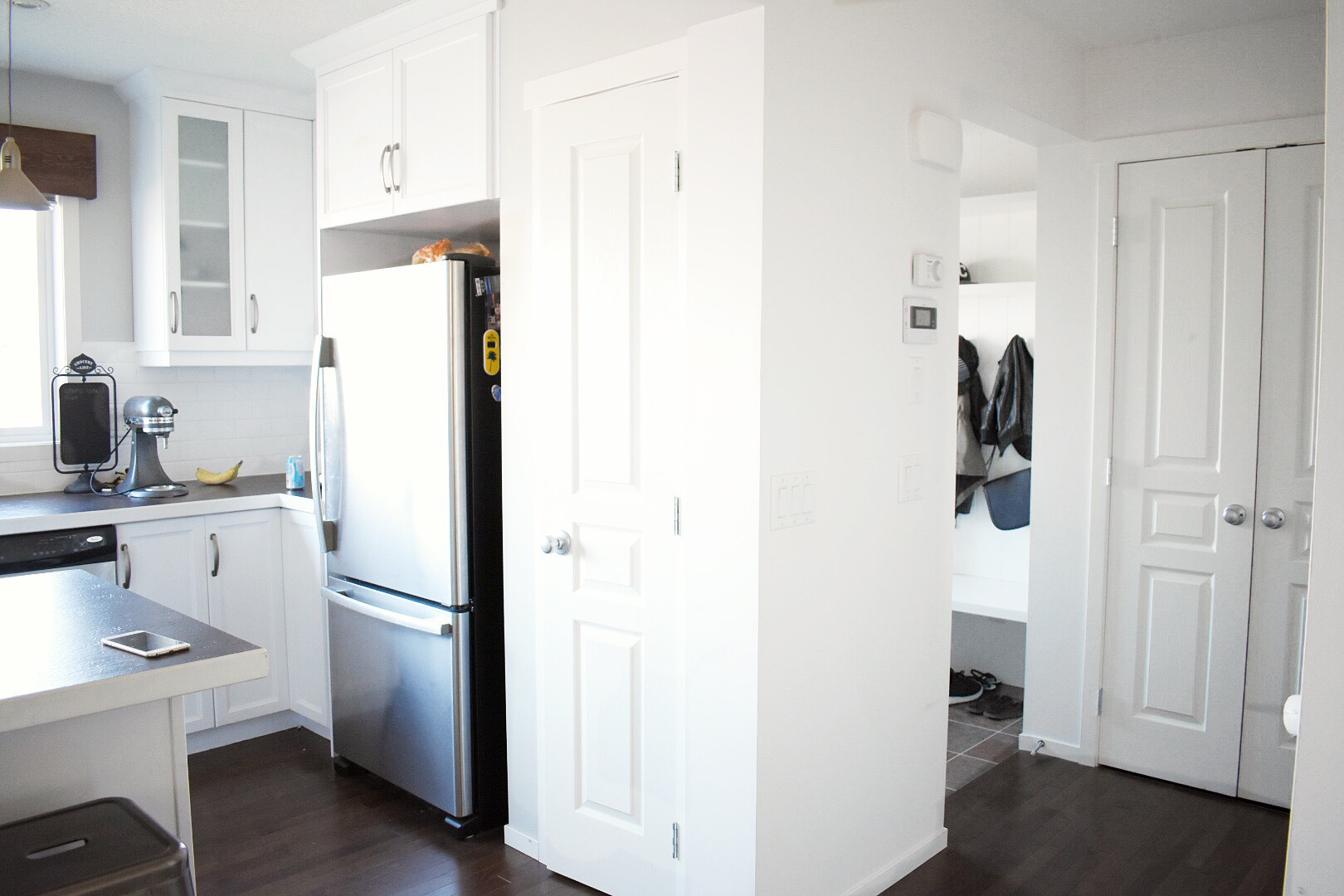 I tried to keep these photos as real as possible for you guys! We don't live in a perfect home, our countertops are literally faux leather (yes... you read that right), it is not always tidy and perfect and the mudroom is usually a dumping ground, as it should be! To the right of the kitchen is the door down to our basement where we have a playroom for the boys, the TV which we don't use much,  Hub's drums, a "workout room", and an extra bedroom where my parents live pretty much once a month, our nephews crash in or the occasional "you should probably not drive home" guest! Adjacent the basement door is a small powder room, the back closet and the mudroom which leads out the back door!
Guys my photography skills are alright but not professional - hang in there with me!
If we turn around and go upstairs, right at the top you will find Jackson's bedroom! We did not see a need for a large walk-in closet so we turned it into a reading nook which ended up being perfect for this little bookworm.
Right beside Jack's room is Maddox's room... yes, this does make for loud mornings and animal noises shared through the wall. Brothers will be brothers, right?
Yes, a few of these photos have been borrowed from my previous blog post about our house before and after, how many times do you expect me to clean my house to this extent with two animals running around? Thankfully nothing too much has changed - whew! Just outside Maddox's room is our linen closet, then the main bathroom, laundry room, then the master!
Next to the bathroom, you find our laundry room which is usually a HUGE MESS. Hubs built me a folding table because the amount of laundry this house goes through, it is so needed.
This is the cleanest my laundry room has been in weeks guys. If your laundry room is perfection and organized, please come help me with mine! Now if you go two more steps down the hall you arrive at our master bedroom - my favourite room!
Our ensuite bathroom is getting a bit of a facelift at the moment so I had to throw in a few older photos, but I will be sure to show you how it looks when we're all done!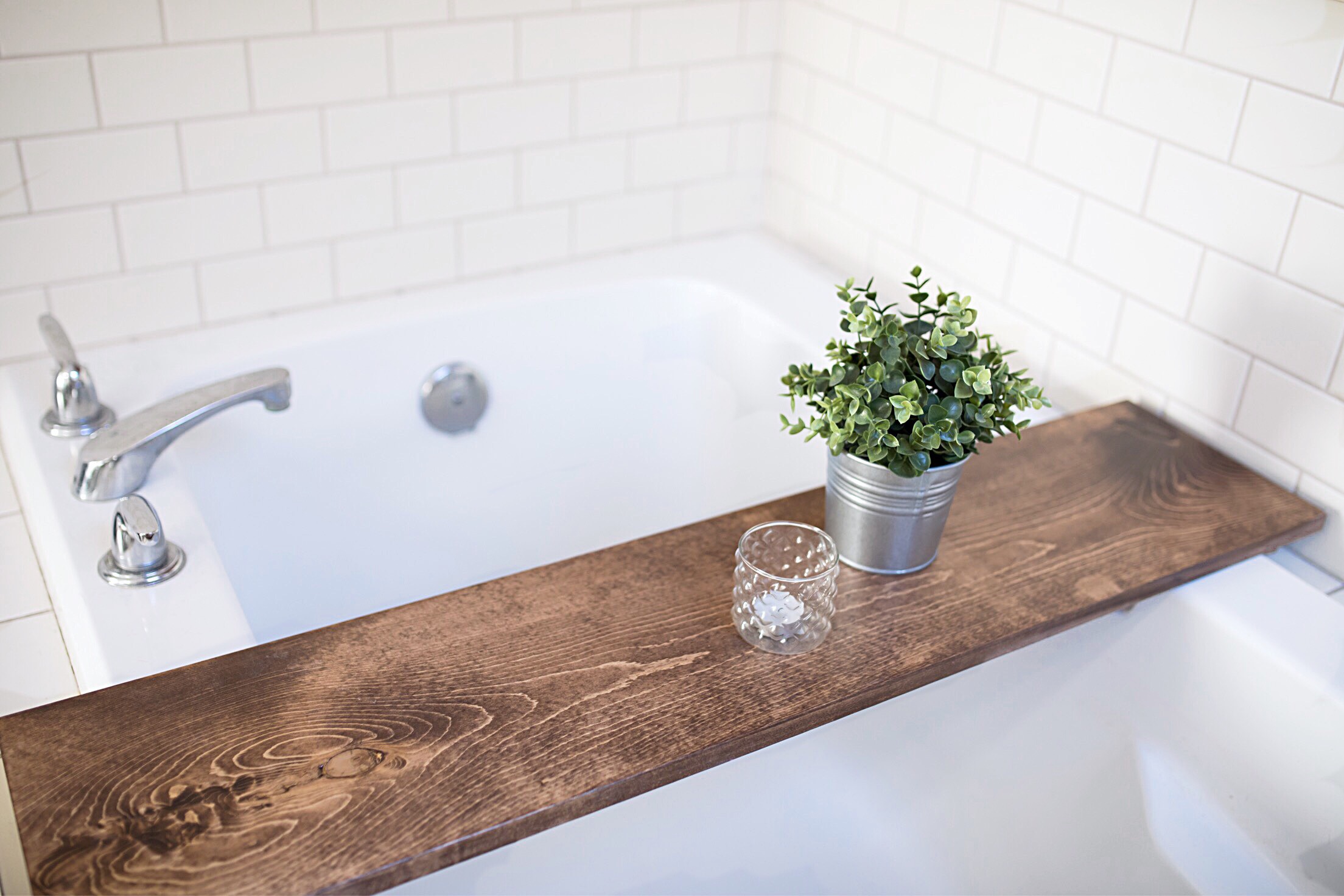 I hope you guys enjoyed the home tour! Once our basement is finished up (Hubs is doing some final painting this week) I will do a final reveal of that as well! And by then, let's face it, a few other things may have changed.... its good to keep things fresh, right?
A few of these photos were taken by the lovely Carey Stevens Photography