Our Summer Adventures
Welcome to the longest and fullest blog post I have created to date - all about our July 2019 road trip, what we did, both iPhone and camera photos we took, and our favourite places we went! We were away for three weeks and in three different cities, exploring and loving every second of it! Again, this is my longest blog post yet, so I will try to keep this as short and to the point as possible but enjoy the photos, and give these places a visit!
We begin our trip in the Okanagan, in a small town near Penticton, British Columbia. I have been coming up here almost every year since I was five years old, and very little has changed, which is a major reason why we love it so much. It is filled with lake views, wineries, rolling hills of orchards, nature and beauty. Did I mention that it has wineries?
The place we stay at has paddle boats, kayaks, paddleboards, floaties and much more that the boys enjoyed all week long. Trying to catch fish in nets was one of the cutest things of the week, and I actually captured Maddox's face as he held a fish for the first time - priceless.
Not all of our days were sunny and beautiful, but safe to say we enjoyed the water no matter what the weather and the boys loved it more and more with every passing day. In the field behind the resort, there are cherry trees on the property which the boys loved picking and eating way too many of!
We did a little bit of shooting before Hubs left for home, enjoy these stunning views!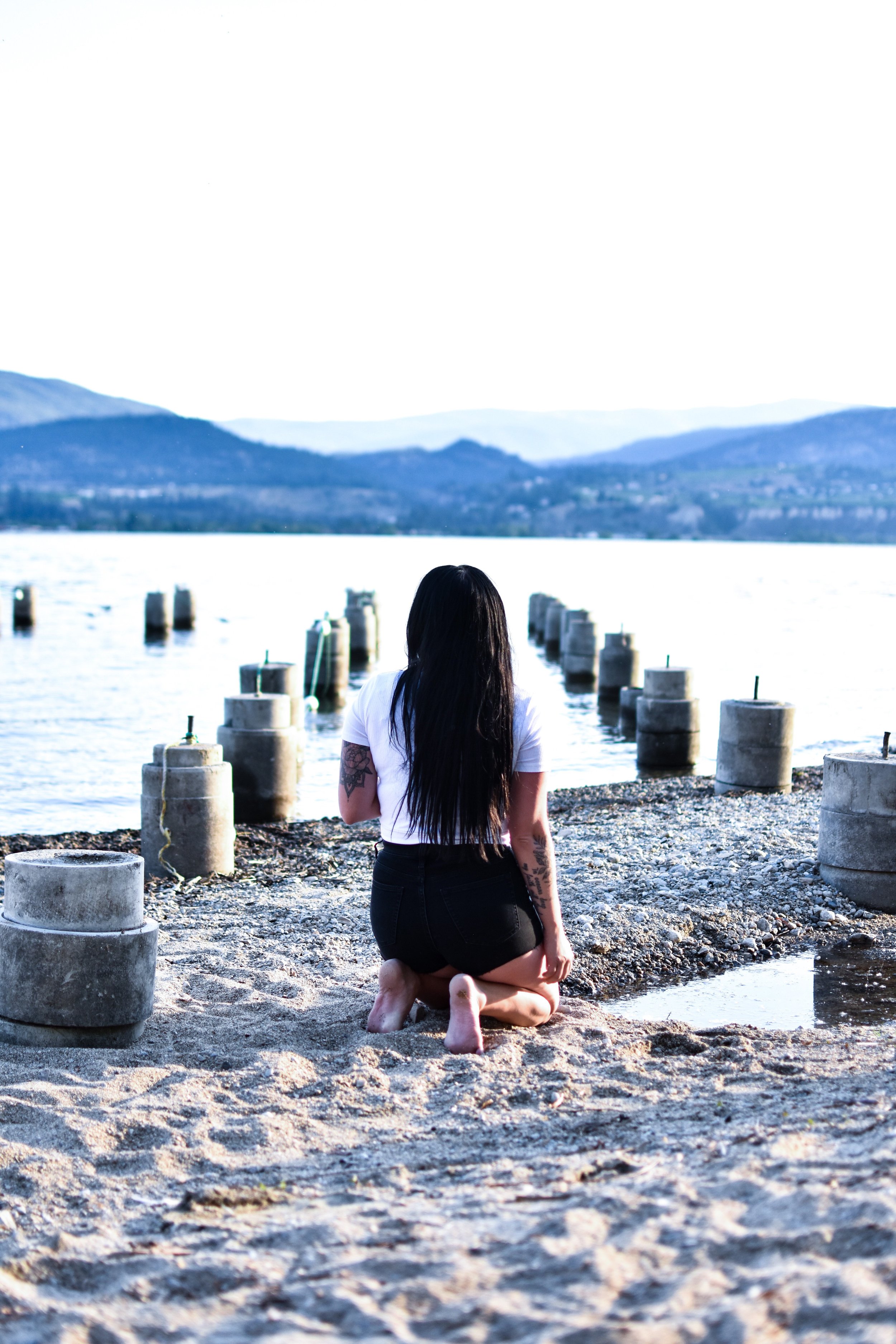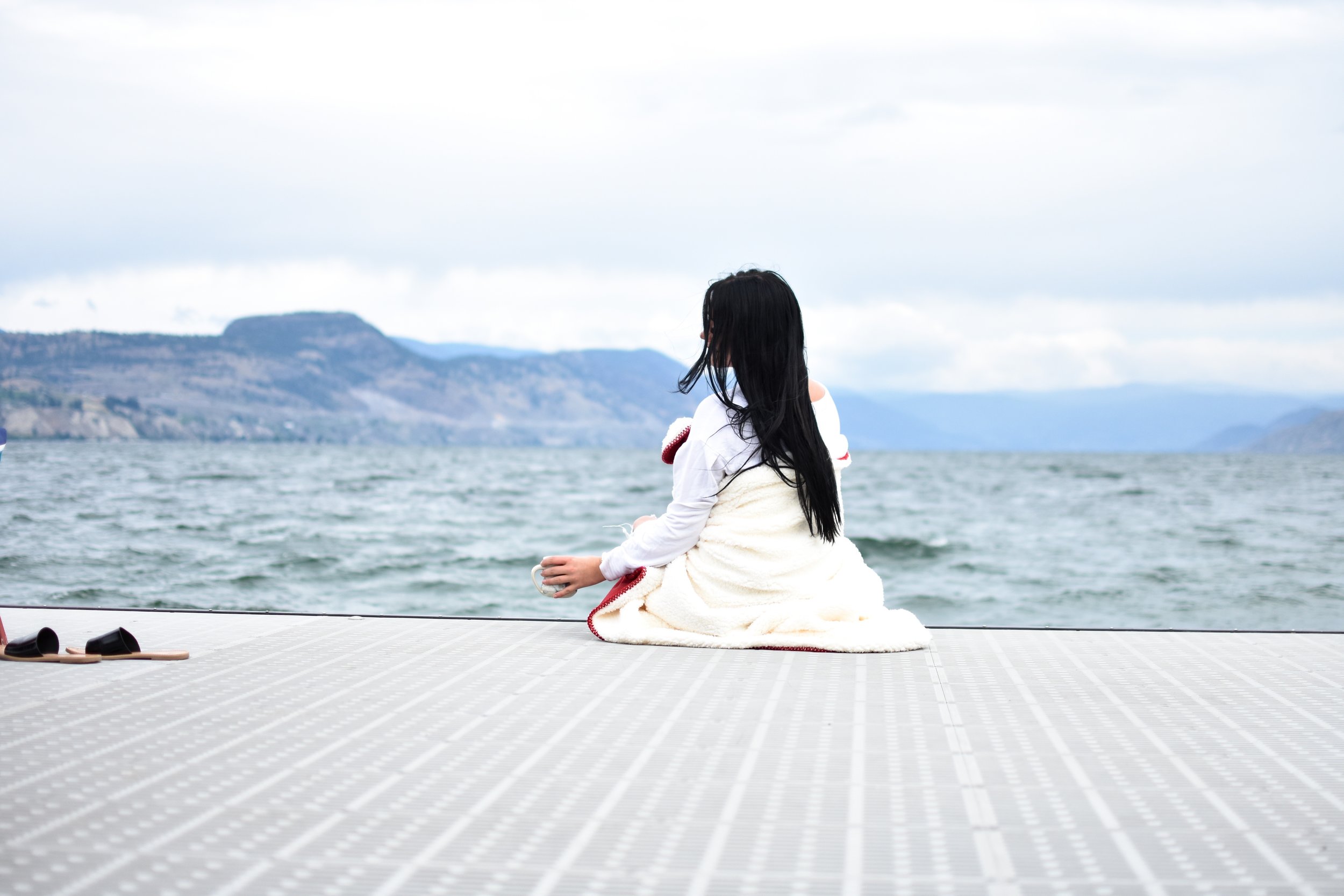 After a week of sunshine and lakeside living, we did the four-hour drive from the Okanagan to Vancouver, BC where my parents live. The picture below pretty much sums up our energy level at that point, and mine was about half that. The next night we had a small family birthday party for Maddox as he turned four years old on our trip! Maddox had requested a space ship cake with a cat(I am aware that's a rocket, but its what he wanted), and if you know Maddox's personality, it comes at no surprise. My mom is a champ and took on the task - she did an amazing job!
About ten minutes away from my parent's house is a little inlet called Rocky Point Park, which we visited a few times on our trip. We flipped over rocks looking for tiny crabs, played in the spray park, and had picnics.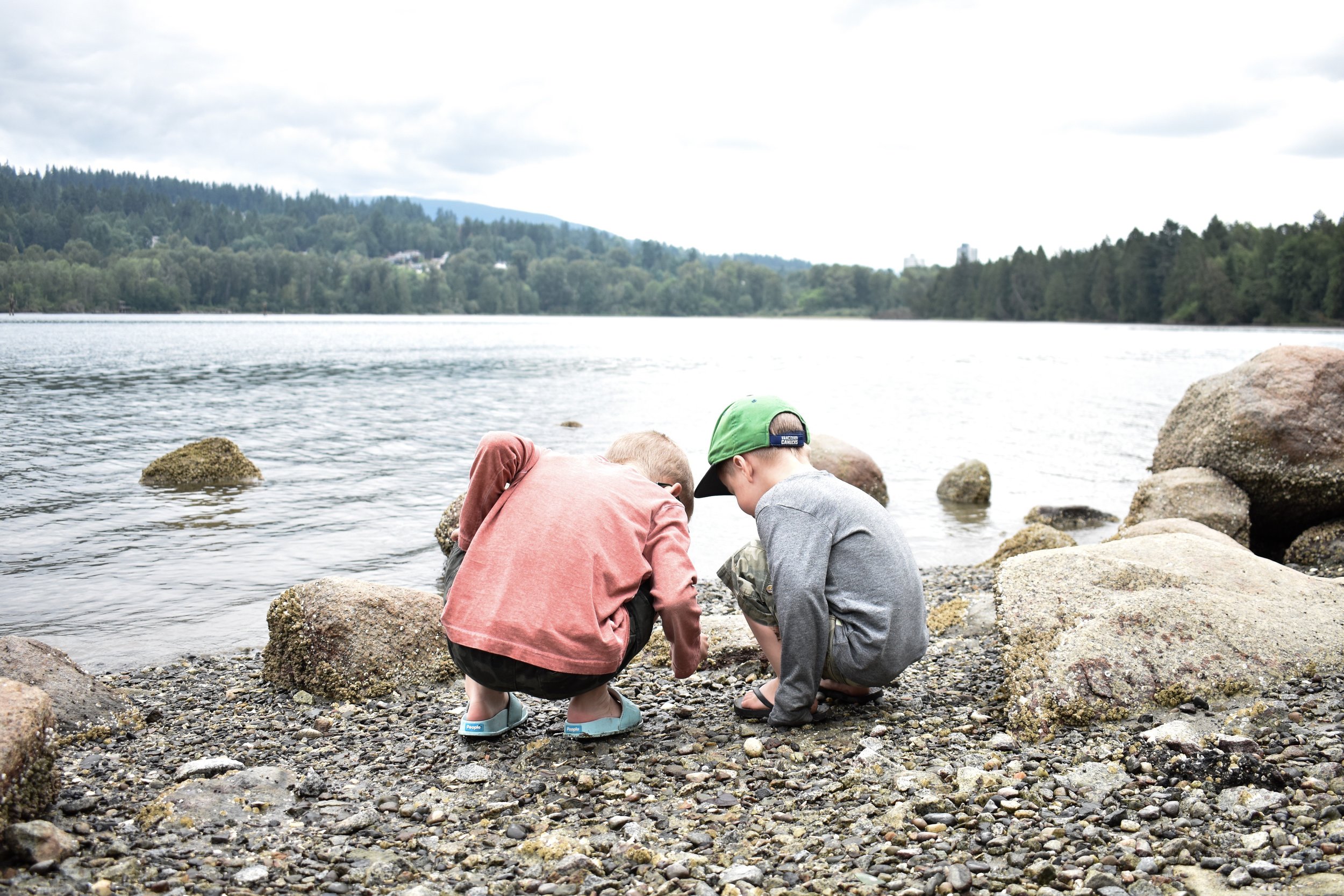 Another favourite spot of ours is the Stanley Park Seawall, one of the most gorgeous views in Vancouver. The boys just love exploring, and the ocean is my favourite place to do it.
Quite a few days are between these photos, mostly spent with my best friend and my family, but I already have way too many photos in this blog post, so we'll just skip over those!
We spent a Saturday in White Rock which is again, just stunning. The pier was sadly closed, so I just enjoyed the areas underneath. We spent time in the sand, then had a beer and the best fish and chips I've ever had, overlooking the beautiful ocean.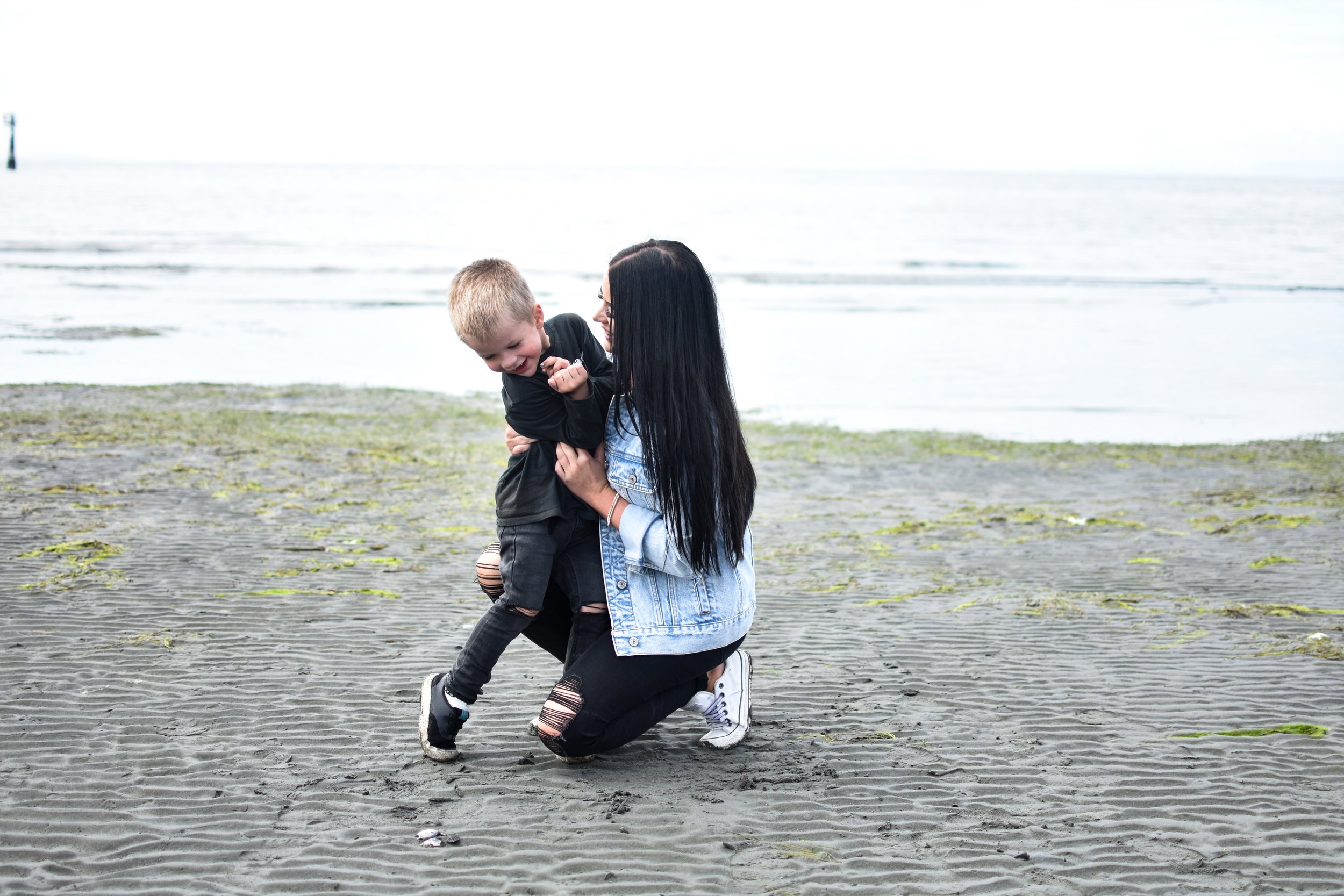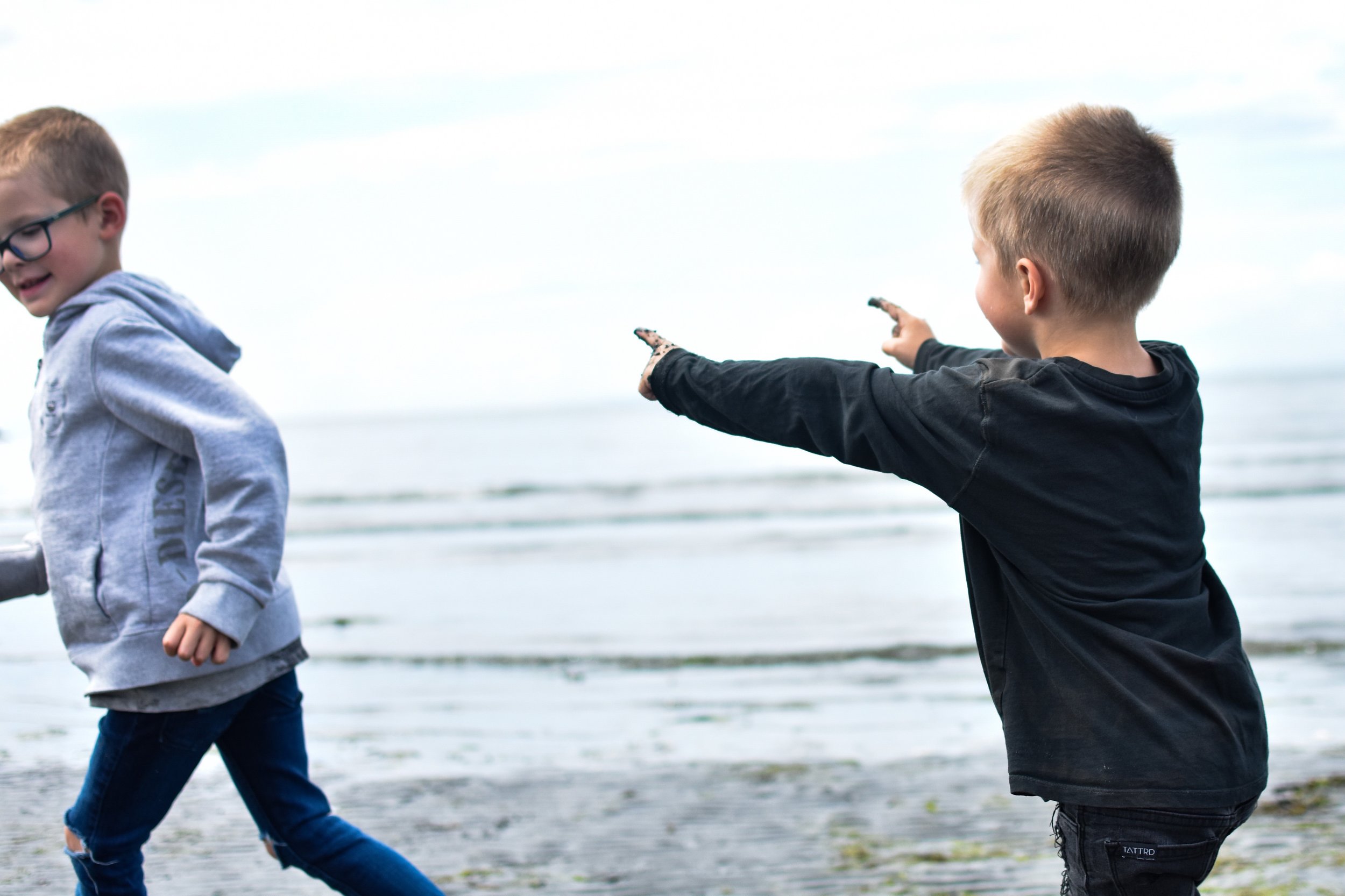 We spent the last few days at a petting zoo, in spray parks, and having picnics at every park we could find. Hubs flew in for the last weekend of the trip, and the boys were THRILLED.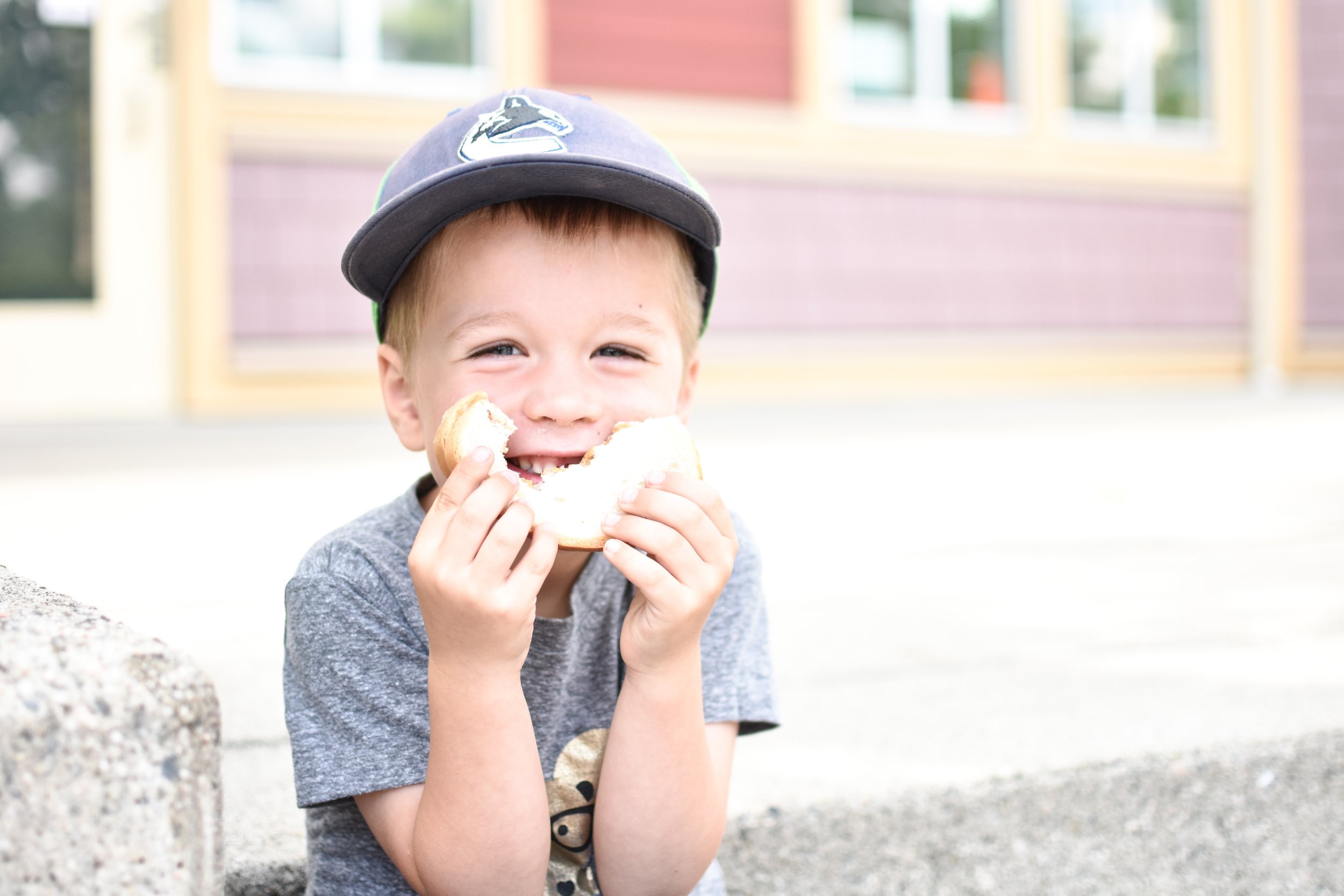 In Calgary, babysitting is a tough thing to find, so we took advantage of our free childcare in Vancouver and booked an overnight trip to Seattle, WA. I don't want to say this was my favourite part of the trip, because every section of it was so different and had its own special times. However, this was my favourite part of our trip. If you haven't explored Seattle, you are missing out on one of my favourite cities. There are about 100,000,000 things to do and see there, and we pretty much only made it to three, with no regrets.
We started at Pike Place Market, which is INSANE busy, but a must-see! The culture down there is just amazing, and being on a seaside market is just an experience you can't miss. They are famous for their fresh fish, locally made products and fresh flowers that will have you in awe!
We explored downtown Seattle, soaked up the ocean air, and enjoyed a few glasses of wine in an awesome seaside restaurant overlooking the mounds of tourists and seawater. Afterwards, we headed to Pioneer Square and walked around to find my new favourite restaurant, and even just a short distance away, we enjoyed a totally different atmosphere that was an absolute blast.
We had dinner at this stunning restaurant called Copal and it is a MUST VISIT, you are welcome.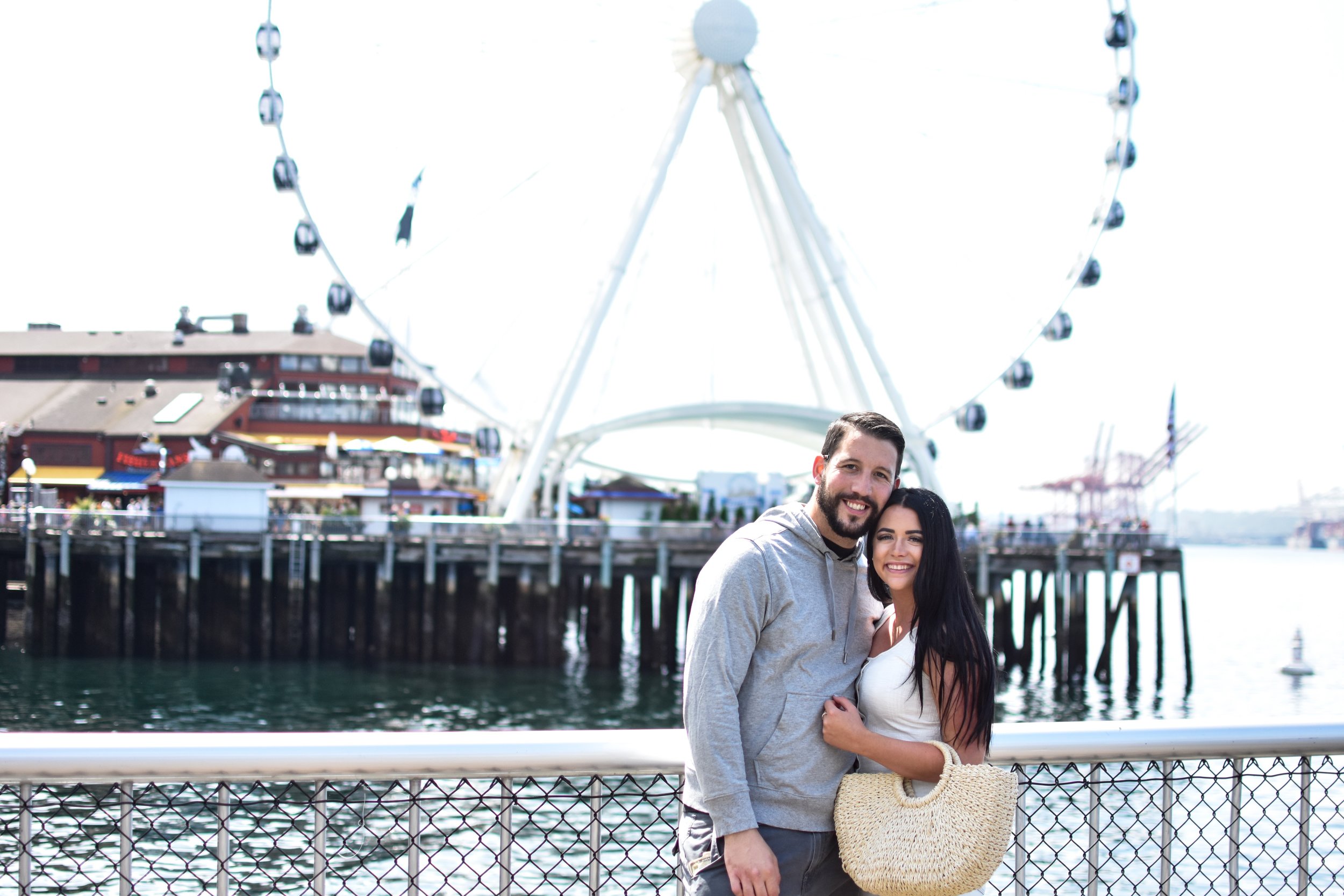 This trip was absolutely incredible, the only thing I would change is adding another night to our Seattle visit, but I think I may try and tack that onto my next trip out that way! We left Seattle feeling so refreshed, enjoyed one last day with our family in Vancouver, then headed home at 6am Sunday morning. Typically the trip is about 10 hours, but we hit bumper to bumper traffic heading into Calgary which turned it into a lovely 12+ hour trip… I'm pretty excited to not be travelling for a few weeks.
That being said, we are heading out the same direction once again in a few short weeks, so stay tuned for probably yet another way too long blog post - your welcome!