Spring Porch Decor
After what feels like nine months of winter, I was so beyond ready to change the outside of our house from hiding from the nasty winter to the beautiful blooms of Spring! I am not someone who has a green thumb, I can pretty enough guarantee that I will kill most living plants in our home within a matter of weeks. HOWEVER, I decided that our growing season is so short here, why not take the chance?
Our previous mat had seen better days, as much as I loved to warn people coming in to "Beware of the Kids", it needed a major facelift! I had many mats in my Amazon cart until Hubs came home with the Yoda mat - I'm not against it, but not what I had in mind! Its all about compromise, right?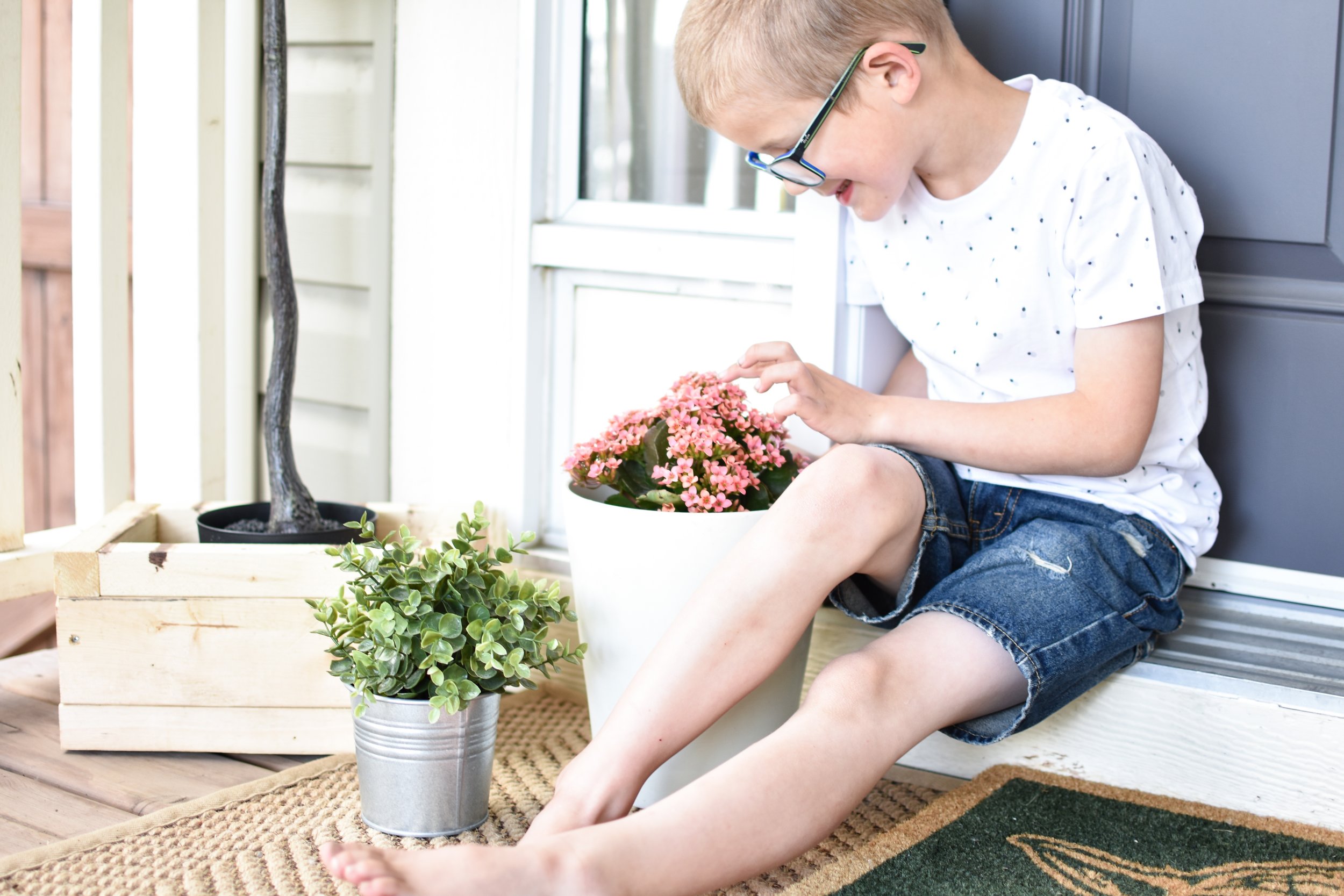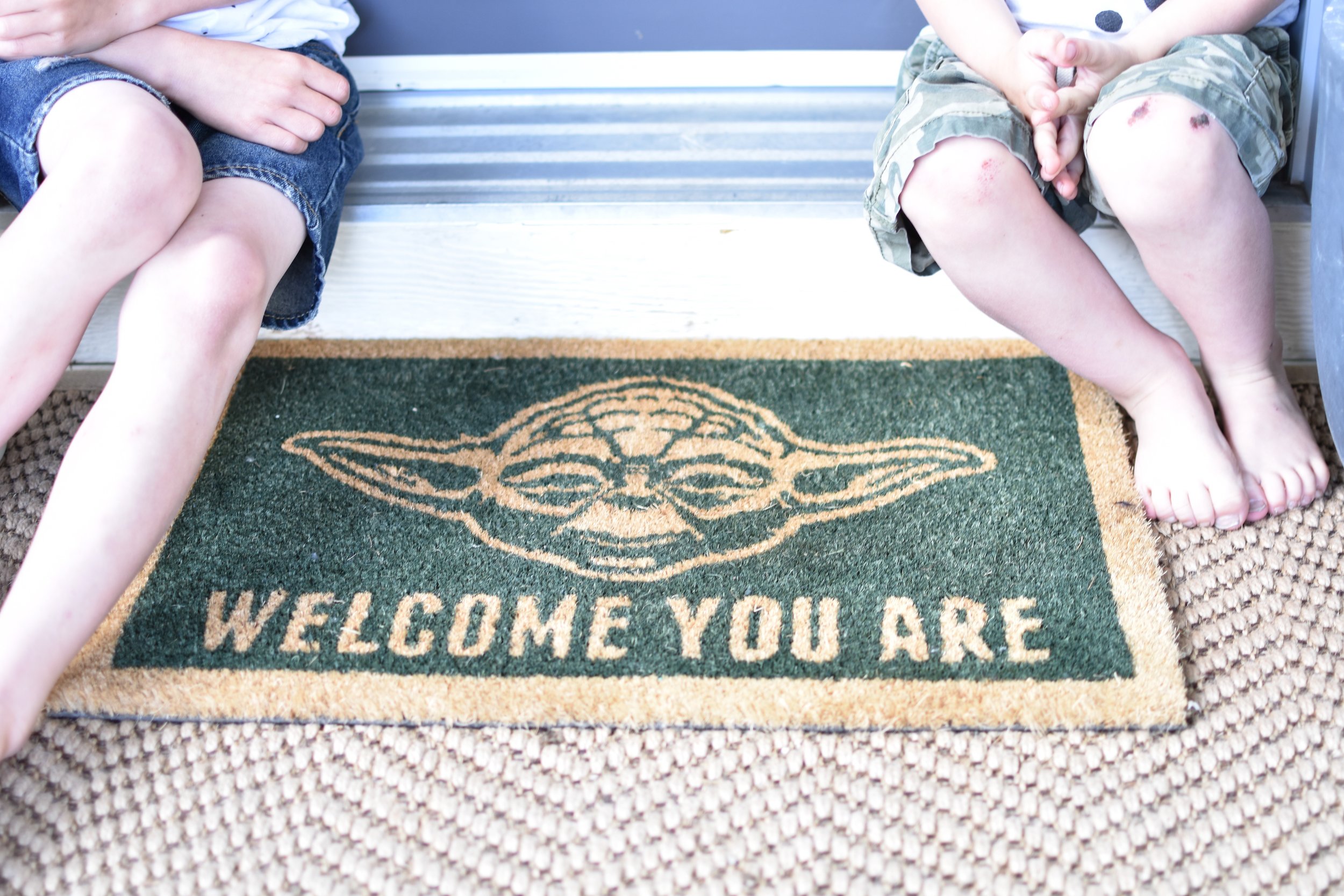 We got a few artificial plants for the super shaded area, grabbed one of my favourite live plants which is a Hosta, and a few flower options that don't mind a bit of shade! We also grabbed a Palm tree that was on sale for $17 which makes me feel like I'm in Mexico when I look out my window - worth every penny!
We love our updated patio area, and our guests do too! Comment below if you change up your patio decor and what you love most!
xoxo